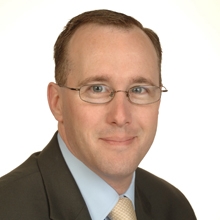 Professor Timothy P. Scanlan has been an adjunct professor with the Department of Criminology and Justice since 2004 where he lectures in the field of forensic science.  Before beginning his education into the realm of natural science, he first obtained a Bachelor of Criminal Justice degree from Loyola University New Orleans on August 31, 1998, graduating Magna Cum Laude.  He then obtained a Master of Science in Forensic Science degree from Florida International University.  His graduate research focused on the corrosive effect of blood on projectiles.  He presented the results of this extensive study at the American Academy of Forensic Sciences' Fifty-seventh meeting and at the International Forensic Science Symposium in Taipei, Taiwan.  Professor Scanlan has his doctorate degree (Ph.D.) in Public Administration with a specialization in Homeland Security Police and Coordination.  His current research is divided between the role of forensic science in homeland security and factors effecting expert witness testimony.
As the Laboratory Services Commander with the Jefferson Parish Sheriff's Office, he oversees the Crime Laboratory and Crime Scene Divisions.  Professor Scanlan is a court qualified expert in firearms and tool mark examination, bloodstained pattern analysis, crime scene reconstruction, and trace evidence analysis.  He has testified in numerous criminal trials and in multiple jurisdictions.
In addition to instructing the FRSC-A100:  Introduction to Forensic Science and FRSC-A200:  Criminalistics I - Crime Scene courses, he is responsible for overseeing all forensic science researched projects (FRSC-A498).  These projects allow students to focus on a specific area of interest while conducting research that advances the field of forensic science.  Professor Scanlan has presented his own research nationally and internationally, including for the International Association of Identification, the International Forensic Science Symposium, the American Academy of Forensic Sciences, the Southern Institute of Forensic Science, and the Louisiana Association of Forensic Sciences.  He also enjoys guest lecturing for many of the local universities and law enforcement agencies.
Degrees
Ph.D., Walden University; M.S.F.S., Florida International University; B.C.J., Loyola University New Orleans, 1998
Areas of Expertise
Forensic Science in Homeland Security, and Factors Effecting Expert Witness Testimony