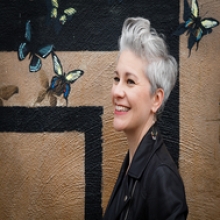 Dr. Rae Taylor joined the Loyola faculty in 2009, after earning her Ph.D. in Sociology from the University of Central Florida. Her research and teaching interests include lethal and non-lethal intimate partner and other interpersonal violent crime, societal and organizational responses to violence, and social inequalities. Dr. Taylor was a 2014 recipient of the Marquette Research Fellowship, and the 2010 Senate Research Award. In addition to her work in academia, Dr. Taylor has been involved in several community-based research projects in the areas of homelessness and human trafficking. She has worked in the criminal justice system as a victim advocate, and continues to train others in the areas of victim advocacy and crisis response.
Her most recent publications include:
Murphy, L.T., Taylor, R., & Bolden, C.L. 2015. "Trafficking and Exploitative Labor  Among Homeless Youth in New Orleans." Modern Slavery Research Project,  Loyola University New Orleans.
Post, L.A., Raile, A. N. W, Zeoli, A. M., Taylor, R., Smith, P.K., Dziura, J.D., Biroscak, B.J. 
Media and Measurement: Colluding With Murder. (In press: Violence Against Women).
Taylor, R.  (2012). The Importance of "Sexual Proprietariness" in Theoretical  Framing and Interpretation of Pregnancy–Associated Intimate Partner  Violence and Femicide: Through the Eyes of a Junior Scholar.  Homicide  Studies 16(4), 346-358.
Taylor, R., & Jasinski, J.L.  (2011). Femicide and the Feminist Perspective.  Homicide Studies 15(4), 341-362.
 
Degrees
Ph.D., M.A., B.A., University of Central Florida
Classes Taught
Criminology-Fundamentals
Murder, Mayhem, and the Media
Women and Crime
Research & Statistical Methods
Domestic Violence
Crisis Intervention
Violent Crime and the Media
Victims of Violent Crime
Selected Problems in Criminal Justice
Juvenile Delinquency
Violent Crime and the Media