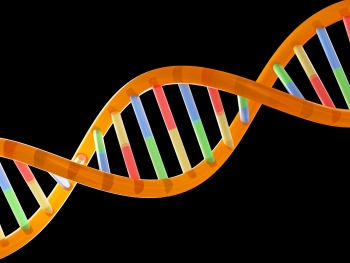 Dr. Walkenhorst is a physical biochemist whose research involves studying the structure, function, and stability of peptides and proteins in solution.  He uses chemical, biological, and instrumental techniques to study several classes of proteins.  His most recent project involves studying the effect of environmental factors such as pH, ionic strength, toxic ions, and surface type on the activity of a new class of membrane active antibiotics called antimicrobial peptides.  He conducts research with undergraduate students interested in careers in biochemistry and medicine.  Dr. Walkenhorst is a founding member of the New Orleans Protein Folding Intergroup (NOProFIG) which began in January 1999 and meets every two weeks to discuss research results of local researchers in related fields.
Dr. Walkenhorst's work has been published in journals such as Antimicrobial Agents and Chemotherapy, Biochemica Biophysica Acta: Biomembranes, Biochemistry, Journal of Molecular Biology, Protein Science, Journal of the American Chemical Society, Analytical Chemistry, and Protein Engineering.
For more information, contact William Walkenhorst, Ph.D., at walken@loyno.edu
Research in the Schoeffler Lab centers on exploring the sequence-structure-function paradigm as it relates to enzyme specialization. This means we're interested in understanding how changes at the genetic level lead to functional changes in proteins, optimizing them for particular jobs or particular environments. We study "interesting systems with hidden differences": DNA modification enzymes that work at either near-boiling or near-freezing conditions, RNA modification enzymes that have the same shape but recognize dramatically different biochemical targets. In studying these systems, we ask: What small differences at the atomic level are driving these big differences in the macromolecule, and thus the organism? To interrogate these relationships, we use tools from computational biochemistry and bioinformatics, biochemistry, and structural biology. Our work is basic in nature but has implications for big problems like antibiotic resistance, bioengineering, and the search for extraterrestrial life.
Find out more about our work at the Schoeffler Lab website (Loyola login required):
https://sites.google.com/loyno.edu/schoefflerlab/home
Students interested in working in the lab should contact Dr. Schoeffler by email (ajschoef@loyno.edu). Some of our lab meetings are open-attendance; any interested Loyola student can ask for and receive an invitation to "sit in" and learn more about the lab by contacting Dr. Schoeffler.