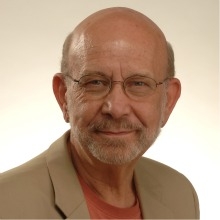 Dr. Capowich received his Ph.D. in Criminology from the University of Maryland-College Park and joined the Loyola faculty in 2001 after teaching at Washington State University. From 2007 to 2011 he was a Vice Provost in the Office of Academic Affairs and returned to the sociology faculty in the fall of 2011. He teaches courses on statistics, research methods, criminological theory, juvenile delinquency, social policy, the capstone class, and violence. Before entering academia he worked for a non-profit research firm in Washington, D.C. as a Senior Research Associate where he specialized in quantitative survey research and program evaluation.
His research interests include the testing of sociological theories of crime and violence, quantitative methods/research design, and evaluation research. Past research included studies of how the social organization of neighborhoods influences crime rates, testing the validity of general strain theory as an explanation for crime, and evaluating policies designed to reduce violence. A recent study focused on general strain theory as a predictor of dissatisfaction with body image among women and another that was a theoretical exploration of how social networks influence artistic creativity (co-authored with Marcus M. Kondkar). His research has been published in Criminal Justice and Behavior, Journal of Youth and Adolescence, Journal of Criminal Justice, Youth and Society, Criminal Justice Review, among other journals, and as chapters in three books: Gang Research published by Criminal Justice Press, Policing and Program Evaluation published by Random House, and Sociology of Katrina: Perspectives on a Modern Catastrophe published by Routeledge. He is currently analyzing a nationally representative sample of college students to test and extend general strain theory as an explanation for drug and alcohol abuse.
He has served as a member of the Louisiana Governor's Task Force for Juvenile Justice Reform, Chair of the Louisiana Children's Cabinet Research Council, Chair of the New Orleans Citizens Task Force for Police Reform, and was a member of Mayor Landrieu's Criminal Justice Transition Team. He currently is a consultant with the New Orleans Crime Coalition and the New Orleans Police Department to implement community-based problem solving as a crime reduction strategy. He is Chair of Loyola University's Institutional Review Board for Human Subjects Protection and is a member of Loyola's Intercollegiate Athletic Advisory Committee.
Degrees
Ph.D., University of Maryland-College Park; M.A., University of South Florida; B.A., Providence College
Classes Taught
Statistics
Research Methods
Criminological Theory
Juvenile Delinquency
Social Policy
Senior Capstone
Violence in Society