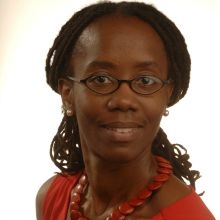 Dr. Parham is associate professor of sociology and the director of the Social Justice Scholars program.  Her research focus is on race, immigration and inequality.  The courses she teaches include: Social Problems; Race, Racism and Privilege; Global Sociology; and African Diaspora Communities and Cultures.  She has a strong interest in bringing together the resources of the university with people and organizations in the New Orleans community and beyond.  She is the co-founder and executive director of Nyansa Classical Community, a faith-based education program which works for the educational enrichment and improved life chances of children from low-income African-American neighborhoods in New Orleans.  She is also a board member of Vision of Hope Ministries which engages in community development in northern Haiti.  She is the author of numerous articles and of the book American Routes: Racial Palimpsests and the Transformation of Race (Oxford University Press, March 2017).
Nyansa Classical Community: www.nyansaclassicalcommunity.org
Vision of Hope: www.vohmhaiti.org
Degrees
Ph.D. Sociology, University of Wisconsin-Madison 2003; M.S., Sociology, University of Wisconsin-Madison, 1998; B.A., Sociology, Yale University, 1994
Classes Taught
Introduction to Sociology
Social and Political Inequality
Global Sociology
Social Problems
African Diaspora Communities and Cultures
Introduction to Haitian Society and Culture
Areas of Expertise
Political sociology, globalization, communications, and culture.