Be Part of a Community...
The Physics Department is dedicated to helping their students achieve success both in the classroom and beyond. The department is comprised of a tight-knit group of majors with students active in a variety of clubs, including the Society of Physics Students. Physics students organize various campus events, travel to local schools, study together, relax together, and have an exclusive use of the "Physics Reading Room" – a student lounge with a computer lab and kitchenette.
Research Beyond the Classroom...
Physics students conduct and participate in a variety of undergraduate research projects leading to publications, conference presentations, and seminars. Students are highly involved faculty research of expertise; including biophysics, quantum optics, cosmology, gravitational physics, condensed matter physics, robotics and machine learning. The students have presented at national and regional conferences, co-authored published articles, and presented at Loyola seminars.
Continued Success After Graduation...
The students of the Physics Department achieve a wide variety of accomplishments after graduation. Physics alumni often continue their education in medical schools (very high acceptance rate), various engineering fields, astrophysics, neuroscience, statistics, earning MD, PhD or MSc degrees. Others have entered workforce directly and our alumni now work as researchers (astrophysics, neuroscience), engineers (off-shore wind turbines, biomedical, software), teachers and in many other professions.
Discover Academics
The Department of Physics offers Bachelor of Science degrees in physics, pre-engineering, pre-health physics and liberal arts physics. Scholarships are available to Physics students based on their academic achievement and/or financial need. For a complete list of Physics scholarships click here. Learn more about our programs of study »
Faculty Success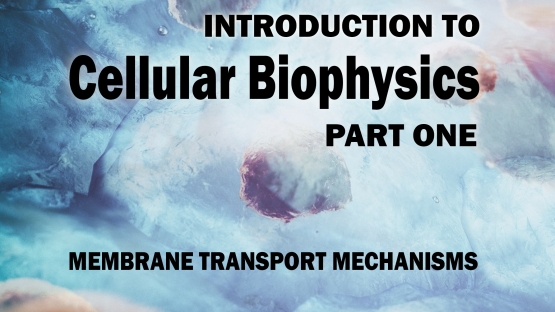 Dr. Armin Kargol has published a book titled "Introduction to Cellular Biophysics. Part I: Membrane Transport Mechanisms". It is intended as a textbook for an undergraduate course in Cellular Biophysics and is based on a course Dr. Kargol developed for the Biophysics major at Loyola. The book, which is the first part of a two-volume series, has been published by Morgan and Claypool in ebook and print formats: click here. Part I is an inventory of physical transport processes occurring in cells while the second volume, titled "From membrane transport to neural signaling" and to be published later this year, will be a closer look at how complex biological and physiological cell phenomena result from these very basic physical processes
---
See all Successes
Student Success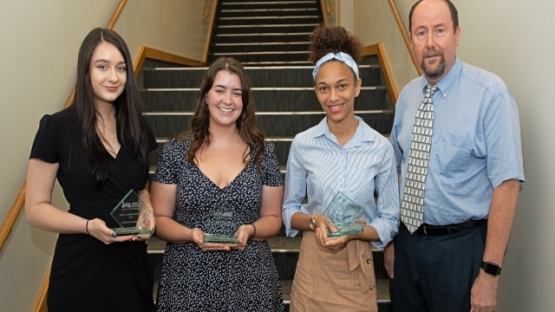 Three Physics seniors receive awards at the College of Arts and Sciences Honors Convocation on May 10, 2019. The Reverend Karl A. Maring, S.J., Award: Sandrine Ferrans. The Reverend Francis A. Benedetto, S.J., Award: Anna Smith. The Special Projects Award in Physics: Kennedi Turner.
---
See all Successes
Showcase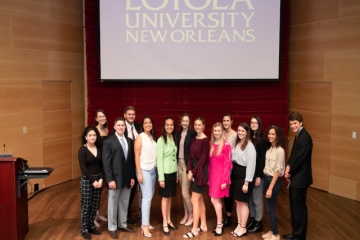 Students from the Departments of Biological Sciences and Physics presented at the 29th Undergraduate Research Symposium. Everyone had a great time socializing at the crawfish boil!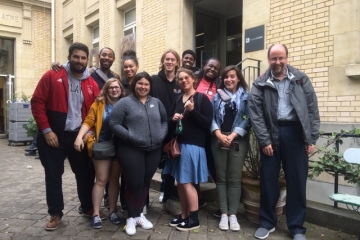 A group of 13 students from Loyola spent the past month (May 19 –June 15) in Paris studying and exploring on the Loyola Summer Study Abroad program. Physics professor Martin McHugh taught a Loyola Core class "Physics and Astronomy in France" which introduces students to a number of ideas and triumphs in the history of science – each with a thread that ties them to France and its capital city of Paris.