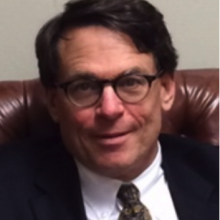 I am a PhD. Candidate in Philosophy at Tulane University.Before coming to Loyola, I taught in Tulane's Department of Philosophy. I have also been a Graduate Fellow at The Center for Ethics and Public Affairs at the Murphy Institute at Tulane University and a Graduate Exchange Fellow at Freie Universität in Berlin.
I am presently completing my dissertation, "Plato's Political Psychology: 'Regime Decline' in Republic Books VIII and IX" under the supervision of Ronna Burger, Richard Velkley, and Oliver Sensen.
My research interests are in political philosophy, history of philosophy, and political psychology, with a specialization in ancient philosophy.
Publications and presentations:
"The Comedy and Tragedy of Political Life in Plato's Republic VIII," American Philosophical Association Central Division Meeting, 2012
"The Political Construction of the Soul in Plato's Republic IV," American Philosophical Association Eastern Division, 2011.
"Plato's Meno by George Anastaplo and Laurence Berns" in Interpretation: A Journal of Political Philosophy, Vol. 37, no. 3, 2010
Degrees
M.A. Philosophy, Tulane University; M.A. Liberal Arts, St. John's College; M.A. Eastern Classics, St. John's College
Classes Taught
Ancient Political Philosophy
History of Ancient Philosophy
Modern Political Philosophy
History of Modern Philosophy
Ethics
Buddhism
Areas of Expertise
Ancient Greek Philosophy