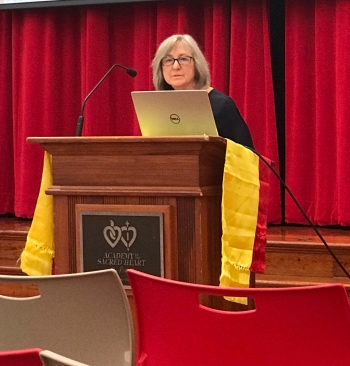 In January 2021, Dr. Eileen Doll was awarded the University Senate Award for Community Service.
A student in Dr. Doll's Immigration class (SPAN A404) said:
"(In) Dr. Doll's Immigration class, she gave us the opportunity to participate in Service Learning within our local New Orleans community by teaching English as a second language to 'latine/latinx' immigrants.
Dr. Doll exceeded the limits, for she taught us how to understand and respect different cultural values while also teaching our students a new language."