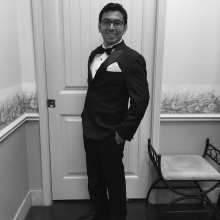 Victor Alfonso Medina Lugo is a Mexican historian formed in the Autonomous University of Campeche, Missouri State University, and Tulane University. He has focused his research on the study of piracy in Campeche, Mexico, studying the socio-cultural transformations that piracy created along the seventeenth century. He is co-author of the books San Francisco de Campeche. Entre Baluartes, Piratas y Leyendas, and De la Caridad Cristiana a la Asistencia Social, XVI-XXI.
During his doctorate studies, he continues analyzing the problems and transformations
that piracy, but also contraband, created in the Yucatan Peninsula during the
seventeenth century, with special attention to the Laguna de Términos.
Areas of Expertise
Colonial Yucatan
Piracy in the Caribbean
Seventeenth Century
Cultural History
History of Everyday Life