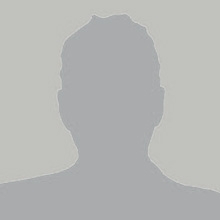 Ms. Crago earned a BS/Chem./Honors from Loyola University, New Orleans and holds a MA in Organic Chemistry/Natural Products from Smith College, North Hampton, MA.  She is presently an Extraordinary Assistant Professor of Chemistry at Loyola University, New Orleans where she teaches Chemistry and Art (Honors and non-Honors), Organic Chemistry Lab, World Food and Nutrition and General Chemistry. She is a member of Sigma Xi Honor society.
She has previously served as Assistant Professor/ Chemistry-Xavier University of New Orleans as well as an Instructor /Chem. at Charity Hospital School of Nursing, New Orleans, LA and Delgado Community College.
She has been involved in research at Xavier University, L.S.U. Medical School-Dept. of Pharmacology, E.R.Squibb Institute for Medical Research, New Brunswick, New Jersey and the United States Department of Agriculture Southern Utilization Research Development Laboratory, New Orleans, LA.
Her research interests include the chemistry of art materials, natural products, cyclodextrins, nutrition, pesticides, and pharmaceuticals.
She has recently attended NSF Workshops on Chemistry and Art and Advanced Chemistry and Art.
Her community activities include the Greater New Orleans Regional Science  & Engineering Fair where she served for many years as a Grand Award Sweepstakes Judge, a Chemistry Judge, a Member of the Board of Directors, and the Chair of Judges Committee. She was a Founding Member of the Advocates for The New Orleans Science and Mathematics High School Project, has served as a Member of the Steering Committee and the Curriculum Committee of  the NOSMHS , and was an original member of the Board of Directors- (who were members of the founding committee of the school).
Degrees
MA, Smith College; BS, Loyola University New Orleans
Classes Taught
Chemistry and Art
General Chemistry
Organic Chemistry Lab
Word Food and Nutrition
Areas of Expertise
Biochemistry, Organic Chemistry