Department of Biological Sciences
Engaging students in the study of life
The Department of Biological Sciences provides students with a wide choice of experiences and opportunities in the life sciences — from medicine, to the environment, to basic and applied research in botany, ecology and evolutionary biology, marine biology, microbiology, and molecular biology.
Academics
Biology, the study of life, is composed of many disciplines unified by the fact that all living things—plants, animals, and microorganisms—follow the same fundamental laws of heredity, reproduction, growth, development, self-maintenance, interaction, and response. Find out more about our programs »
Research
A central focus of the Department of Biological Sciences is to engage students in the study of life through active learning in the classroom and through collaborative research in the laboratory and field. Perhaps the most necessary skills of a biologist are an inquisitive outlook and enthusiastic curiosity. Find out more about our research »
Faculty Success
Dr. Hunter Cole is quoted and photographs of her bioluminescent art are featured in an article titled, "Meeting of the Minds" by Cheryl Lyn Dybas in BioScience, December 2018. To read the full article click here.
In addition to the new article, some of her works are being included in two exhibits, as well as a screening of her videos. The schedule is as follows: 
---
See all Successes
Student Success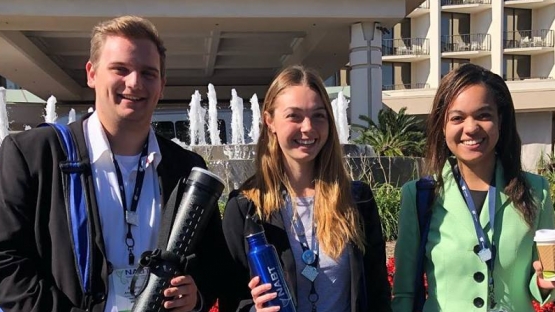 ENVA seniors, Andrew Harper and Shannon Hester, along with BIOL senior Arden LaGrone presented their research in the Undergraduate Mentored Research poster competition at the Nat'l Assoc. of Biology Teachers on Saturday, November 10.  They did a fantastic job and represented our programs and University to the highest standard.  
---
See all Successes
Showcase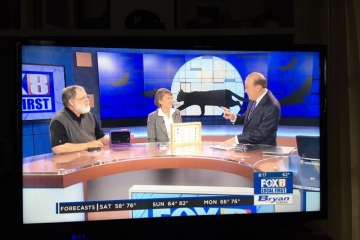 As part of a segment on "creepy critters" for Halloween, Drs. Craig Hood and Patricia Dorn from the Department of Biological Sciences were interviewed by WVUE/FOX8 morning news show about their research on bats and kissing bugs, respectively. The clip can be viewed here: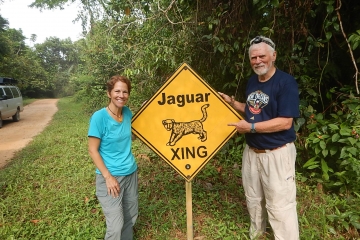 Drs. Bob and Aimee Thomas discuss spooky creatures on local news station.